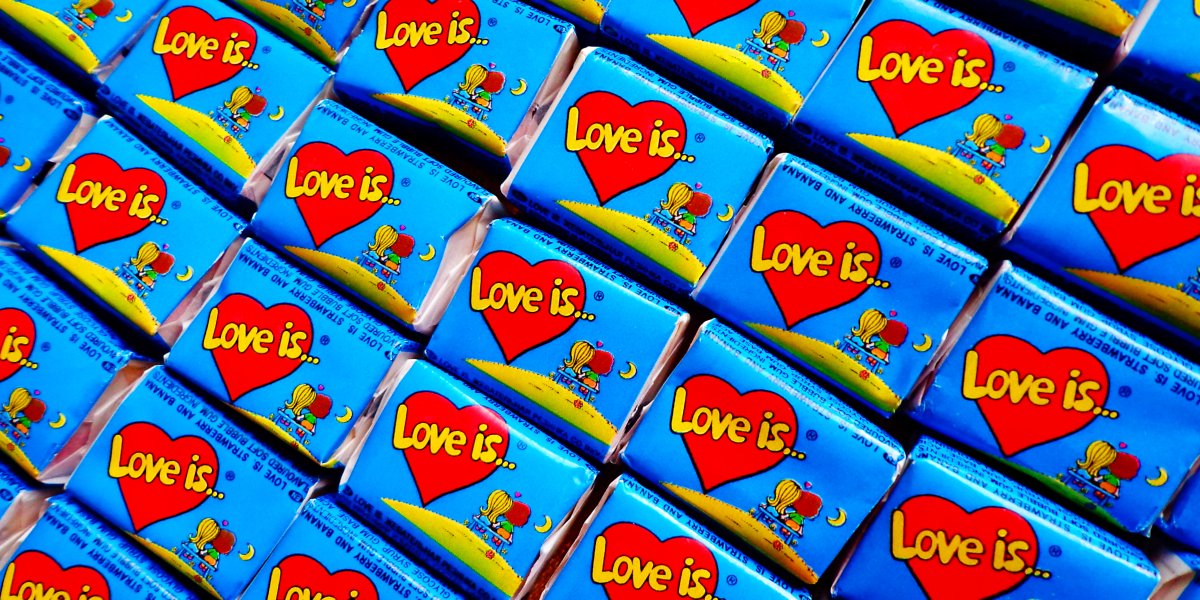 6 products
Chewing gum LOVE IS
It's time to bring back your favorite childhood sweet with LOVE IS gum. The sweet taste of bubble gum will bring back a flood of good memories. Get your sweet box today and experience love all over again!
Each box contains 100 pieces of rubber. You will be able to choose from your favorite 5 flavors inside: banana-strawberry, coconut-pineapple, apple-lemon, cherry-lemon ir pineapple-orange.
This retro chewing gum is a tasty and sweet treat that the whole family will love; children love them, and adults will be able to lick them and thus remember their childhood.
Give this candy gift box at an event and watch everyone enjoy the fresh, fruity flavors of these nostalgic retro sweets! The possibilities are endless when it comes to gifting this treat. Spread the happiness by gifting a box of retro sweet chewing gum to your loved ones, friends or family.
Chew 80s a piece of love gum and Mrshare these retro candies with friends and family. It makes a great gift for any occasion!