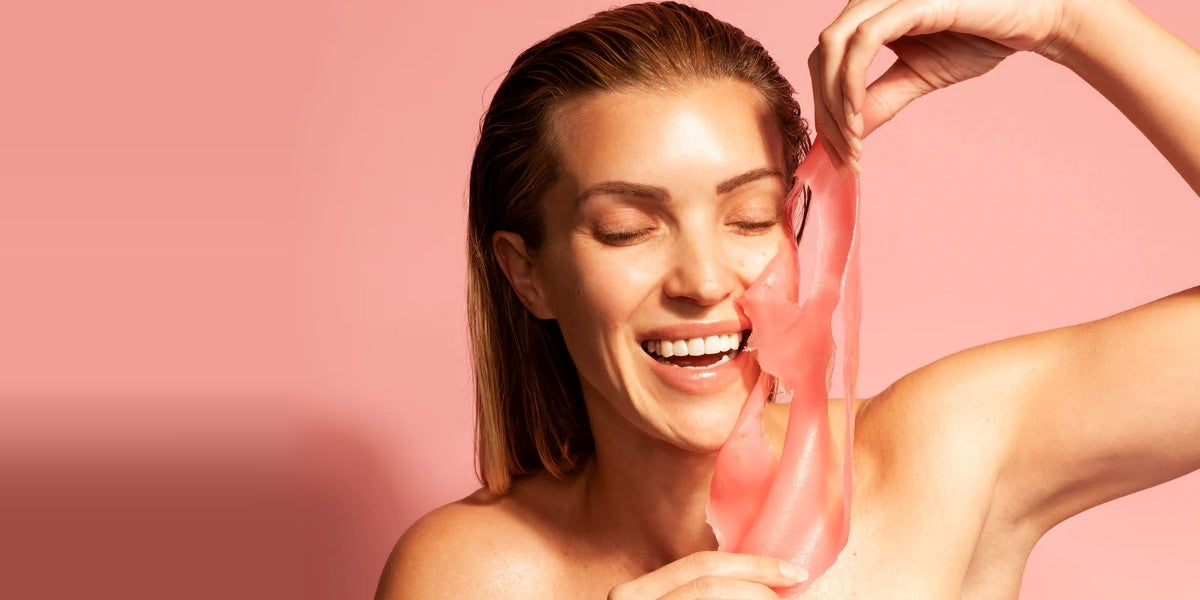 Alginate - Hydrogel Face Masks
18 products
Alginate - Hydrogel Face Masks
A unique collection of alginate masks enriched with essence extracted from sea ​​dubs ir snail mucin. Exclusive peel-off facial masks intensively moisturize, soften and refresh the facial skin! It is snail secretion that not only helps to improve the overall condition of the skin, but also helps to get rid of various skin problems and signs of aging.
Alginate face masks facilitate the penetration of active ingredients contained in the mask and cream applied to the face. This mask can also be applied to the eyes and lips. Also suitable for use on the whole body, even in intimate areas!

Hydrogel face masks have recently become popular due to their effective instant effect, when the facial skin visibly regains its natural beauty and radiance. Easy-to-peel alginate face masks also go well with other facial treatments, such as HydraFacial facial cleansing or introduction of Oxygen active substances.

"Cleopatre Beauty" hydrogel facial masks contain more than 10 ppm of snail mucus filtrate, which gives the skin an instant effect: intensive hydration, radiance and elasticity.