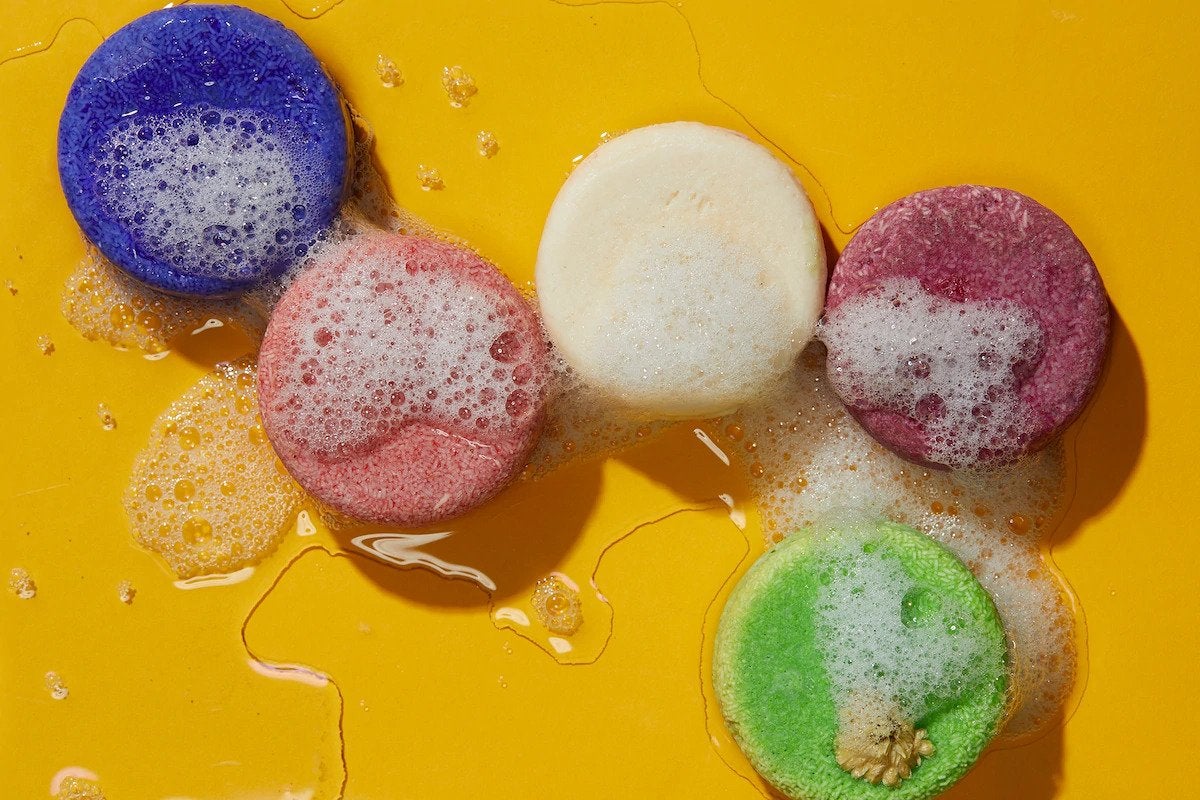 Hard Shampoo - Soap LUCIO
10 products
Hard Shampoo - Soap LUCIO
The most important thing Hard Shampoo The advantage is that they do not require large plastic packaging and are much safer for the environment than liquid shampoos.
So Hard Shampoo can be a great way to protect nature, but at the same time enjoy all the benefits of shampoo.

Substances such as sulphates, dyes and parabens are not used in the manufacture of hard shampoos.
One piece of hard shampoo can last from 80 to 90 washes, which corresponds to 2-3 bottles of liquid shampoo! Because solid shampoo-soap is more concentrated than traditional shampoo and conditioner, it will last for longer!
Hard shampoos are the latest hair care trend that has become popular all over the world. Discover your favorite color and scent and keep just enjoying the great results!
Hard shampoo replaces the use of conditioners because it contains nutritious oils such as
Argan oil
,
jojoba oil
,
avocado oil
ir
almond oil
, so it will save not only your time but also money. Isn't that great?