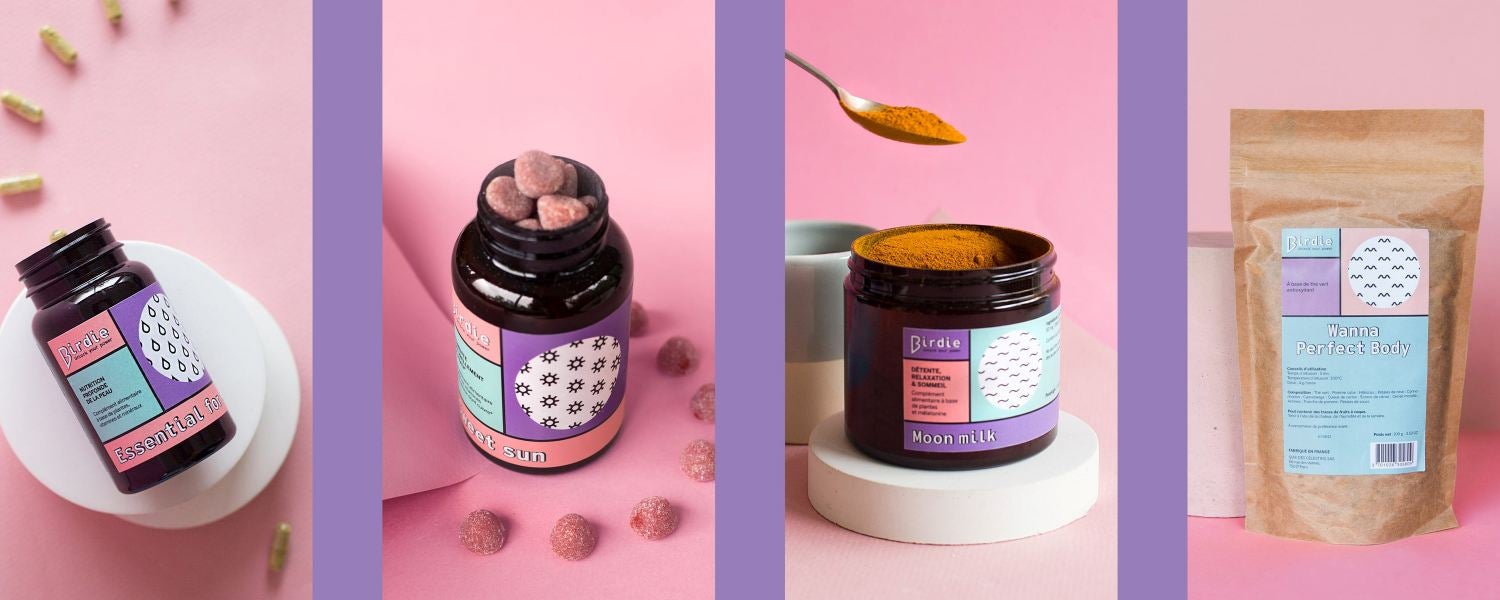 Food Supplements Birdie Nutrition
8 products
Food Supplements Birdie Nutrition
Birdie gums and food supplements were developed in France for those who like an overactive life and want to live a healthy life.

Organic formulas: are based on powerful natural plant extracts and vitamins.
Does not contain artificial additives: all ingredients are GMO-free, gluten-free, preservative-free, nanoparticle-free and chemical-free.
Made in France: "Birdie Nutrition"is proud to produce products that meet not only French but also European standards.
* A balanced diet and a healthy lifestyle are important